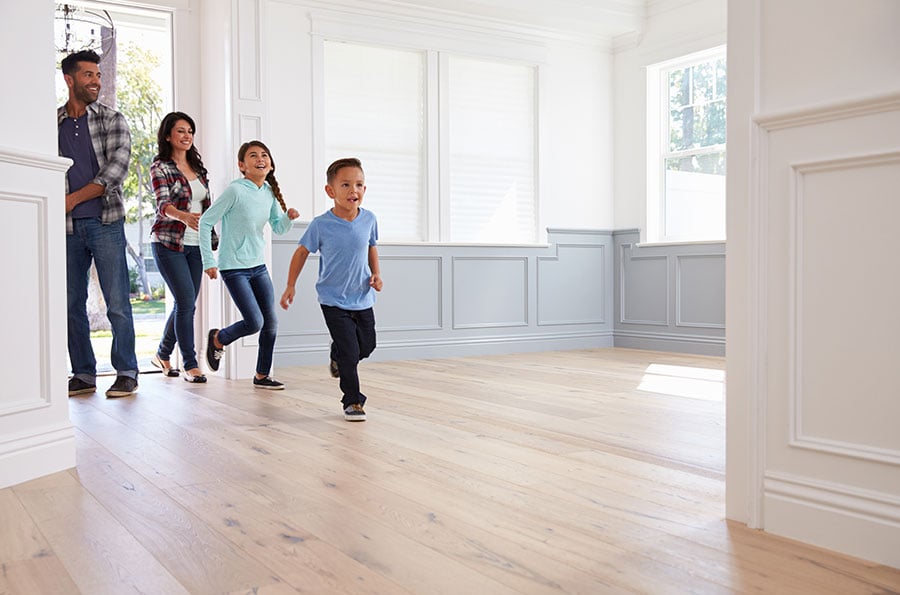 Buying a home is most likely the biggest purchase of your life so it is important to consider what type of home you want to invest in. Resale homes are perfect for those who are looking to live in a specific community or want possession as soon as possible. On the flip side, new build homes are a great option for those who want to be able to customize their home and select their interior finishing. What most people don't realize is there is a third option - Purchasing a quick possession home! This option gives you the benefit of living in a brand-new home while still being able to move in right away. Here are some helpful ideas to help you decide if a quick possession home is right for you and your family.
Brand New Home
When purchasing a new home, you can sit back and relax knowing that you will not have as much upkeep and maintenance as you would with an older home. In addition, our quick possession homes come with a new home warranty that includes 1 year on labour and materials, 2 years on distribution systems, 5 years on the building envelope and 10 years on structural components. For more information, visit the Alberta New Home Warranty Program website.
Quick Timeline
Quick possession homes are a great option for those where time may be a factor. Perhaps you are looking for a new home but your current house just sold and you want to get settled as soon as possible. Building a new home is a longer process when you factor in the selection process and the construction time. With a quick possession, you can skip the months of waiting and move-into your new home much sooner.
Set Price Point
Quick possession homes have set prices that do not require any additional costs (excluding any changes at the purchaser's request). This set price will help you to stay within your budget throughout the purchase.
Designed by the Professionals
For many people, interior design is not their forte and making selections for their home can feel overwhelming. While the designers are there to help homeowners throughout the building process, it can sometimes be easier to leave those decisions entirely up to their trained eyes. With quick possession homes, all the interior selections are carefully selected by our fantastic team of designers. They treat each home individually so that a different palette is selected for each quick possession home. Just like most purchasers, they want every home to have its own unique personality.
View the Home First Hand
Unlike building a new home from the ground up, with quick possessions you can walk through the home before purchasing. This will help you see if the layout works well for your lifestyle and decide if the interior selections work for you. Knowing exactly how your home will look when you move in can provide peace of mind.
If you believe that a quick possession home may be right for you, Cedarglen Homes is pleased to offer several homes in a variety of neighbourhoods across Calgary. For a complete listing of these homes, click here.
Have a great weekend,
Cedarglen Marketing