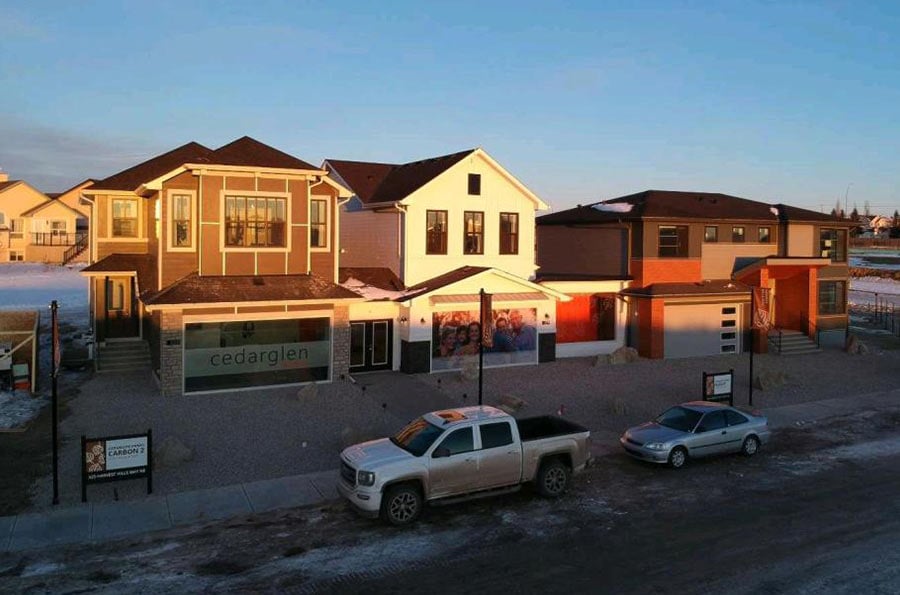 On February 28, 2018, Cedarglen Homes launched pre-sales in The Parks of Harvest Hills. Cedarglen Homes would like to sincerely thank all who took time out of their day to attend the lot release for The Parks of Harvest Hills. We are pleased to announce that the day was a great success and many lots were placed on hold. We look forward to working with each of you over the next months to welcome you to the community.
Our three showhomes will be officially opening on March 17, 2018. To celebrate this milestone, we will be hosting a grand opening event from noon to 5pm. On this date you will be able to tour the Cedarglen Homes showhomes, Cedarglen Living's showhome, roast marshmallows and enjoy lunch from complimentary food trucks.
If you were not able to attend the lot release at the showhomes yesterday, you will have the opportunity to put a lot on hold when the showhomes officially open on March 17, 2018. If you have any questions regarding the community, please contact Mike at mike.dwyer@cedarglenhomes.com.
Have a great weekend,
Cedarglen Homes