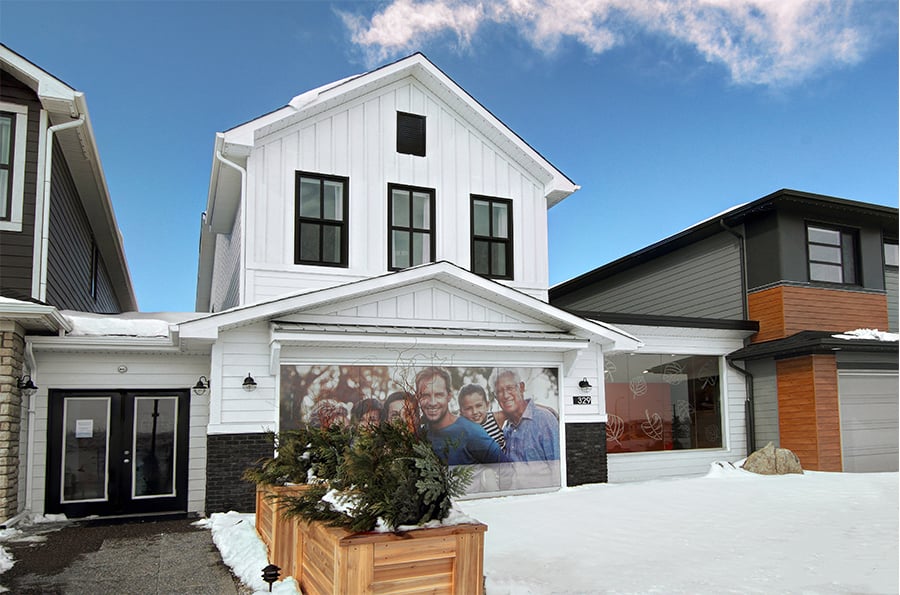 October has arrived and we have already received record snowfalls over 40 cm. While some people enjoy the snow, most are preoccupied right now with the fact that their winter tires aren't on in time and their commute time has effectively doubled. However, winter driving isn't the only thing that you have to worry about now. With the onset of these chilling temperatures and heavy snowfalls comes several home maintenance tips that homeowners should consider.
Shovelling
Accordingly to City of Calgary Bylaw all snow and ice must be completely removed from pathways and sidewalks within 24 hours after the snowfall has ended. If someone slips on the ice while on your property, you can be sued for damages. Additionally, if you receive a warning notice from the city and still do not clear your sidewalk you can be charged a minimum of $150. Not only does shovelling help save you money and avoid potential incidents, but it can also ensure that your driveway and sidewalk does not get damaged as the ice thaws and refreezes, which can cause cracking in the concrete.
Furnace Filters
Stay ahead of the game and change your furnace filters regularly to ensure that you avoid it failing the coldest night of the year. Ideally, these should be changed every 3 months to ensure maximum functionality and avoid any issues. For a great tutorial on how to change the furnace filter in your Cedarglen Home, check out this video.
It is also recommended that you clean your furnace ducts every 3 to 5 years to help keep the accumulated particulate to a minimum. This becomes even more important when members of your household have easily triggered allergies.
Eavestroughs and Downspouts
All eavestroughs and downspouts should have been properly cleaned out prior to the first snowfall to remove all leaves and debris, but the work doesn't stop there. Make sure that your downspouts are always pointed downward and away from your house to avoid having run-off pool up along your house. It is also recommended to keep an eye on your eavestrough to ensure that ice doesn't build up and cause run-off to redirect under your shingles and behind flashings.
Disconnect Exterior Hose
If there is still water running to your exterior hoses, be sure to drain it all out completely and shut off the exterior water (to learn how to do so, click here). Next, disconnect your garden house from the exterior faucet and store it in your garage or shed.
Carbon Monoxide Detectors
As it comes time to crank up the heat in your home, it is important to ensure that your carbon monoxide detector has new batteries and is tested to be working properly in case anything goes wrong with your furnace. Carbon monoxide has no color, taste or smell and can be impossible to detect, so it becomes essential to have a properly working detector. If you think your home has a leak, leave the house immediately and call the fire departments non-emergency line (311).
Exterior Windows
As the temperatures drop, it would be smart to regularly check the windows in your house to ensure they have not frozen shut. This becomes especially important in the basement where if an emergency occurs you may need to escape through the windows. For some tips on how to
For more tips on how to prepare your home for the winter, click here.
Have a great weekend,
Cedarglen Marketing