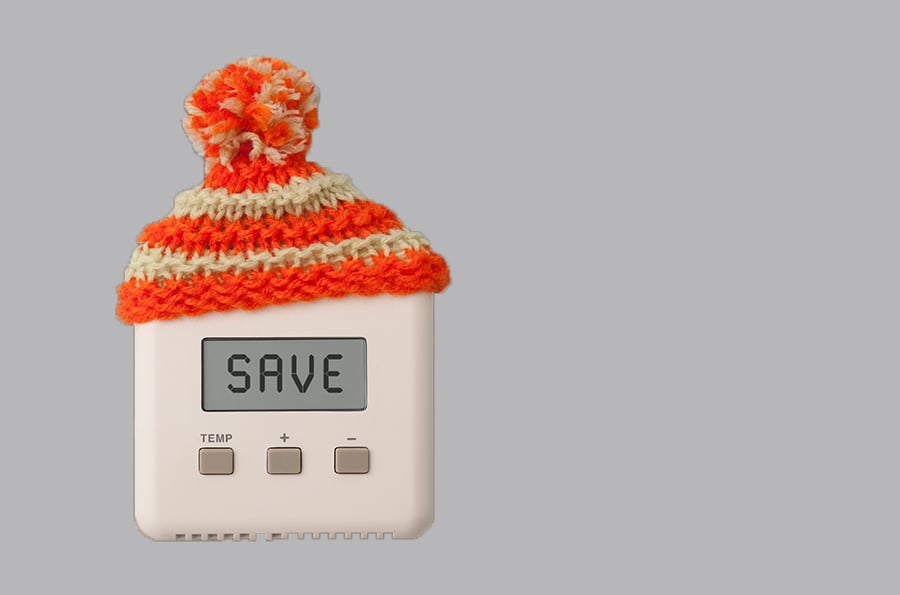 We were lucky enough to have a warm November here in Calgary, but it looks as though winter may be here to stay. For many homeowners, this time of year means higher than normal energy bills which can lead to some financial stress around the holidays. Lucky for you, all Cedarglen Homes are built using the government backed EnerguideTM rating scale, meaning that your home is already more energy efficient than your average home in Calgary. Nevertheless, there are always little things you can do to help save energy and money this year – leaving you with more time to focus on what really matters.
Lower your Thermostat

– Encourage everyone in your home to bundle up during the winter and avoid cranking the heat when possible. This doesn't mean lowering it to the point that you are uncomfortable, rather consider throwing on a sweater before you resort to heating the whole house. While you are at it, consider programming your thermostat to automatically lower the temperature when you are sleeping or when you are out of the house. For tips on how to set your Emerson thermostat, click

here.
Change your Furnace Filter

– It is essential that you change your furnace filter every 2-3 months to ensure it is working efficiently. However, if you have multiple animals or live with someone who is more sensitive to air quality, then it is recommended you change your filter more often. A good general tip would be to install a furnace filter alarm to help alert you as to when it is time to change your filters. For tips on how to properly change your furnace filter, click

here.
Perform Humidifier Maintenance

– By adding a humidifier to your heating system, you may be able to turn your thermostat down and be comfortable at a lower temperature. It is very important to ensure you perform regular maintenance on your humidifier to ensure it is working as efficiently as possible. Click

here

for some humidifier maintenance tips.
Change the Direction of your Ceiling Fan

– Check your fan to ensure it is spinning to push the warm air that rises back down to the floor. Keep it on a low setting to avoid creating a breeze.
Check Windows and Doors for Air Leakage

– Conduct a smoke test by switching off all fans and closing all windows and doors in your home. Next, light a candle or incense stick and move it carefully around doors and windows. If the flame or smoke begins to move in a horizontal direction, then chances are you have an air leak on your hands which could be costing you money.
Open Curtains on Sunny Days

– Bask in the 'free' heat and let the sun naturally warm your rooms on the days when it allows. Be sure to also close the blinds when the sun goes down to keep the room warm.
Change Light Bulbs

– Swap out your old light bulbs for LEDs as they are the most energy efficient bulb option.