Over the years there has been a continuous stream of changing trends in the homebuilding industry that has shaped the way homes are being built. While most people like to keep up with the current changes, we understand that every family is different and may live differently. For that reason, we are proud to be a custom home builder that provides countless options for our homebuyers every step of the way.
Building a new home from the ground up can be overwhelming, which is why we offer a wide selection of thoughtfully designed models for everyone to get started with. Whether you are looking for a two-storey, bungalow, paired home or custom model Cedarglen has the home for you. For a full list of the models we have available, click here.
Cedarglen Homes' Models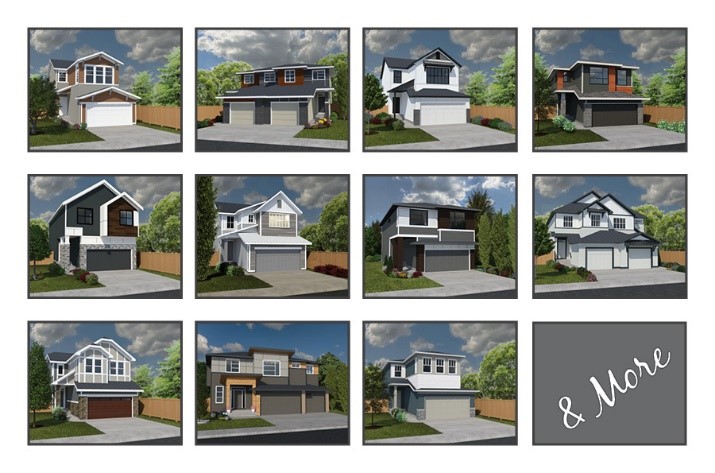 We want our homebuyers to make their own choices about how their home should look both inside and out. Once a model has been selected we provide the flexibility to choose from pre-designed floorplans to ensure every room in their house is utilized effectively. Perhaps you prefer a fourth bedroom upstairs, or the addition of a spice kitchen for the chef in your family? We can make that happen. See below for options that are available on the main floor of our popular Carbon 2 model.
Carbon 2 – Main Floor Module Options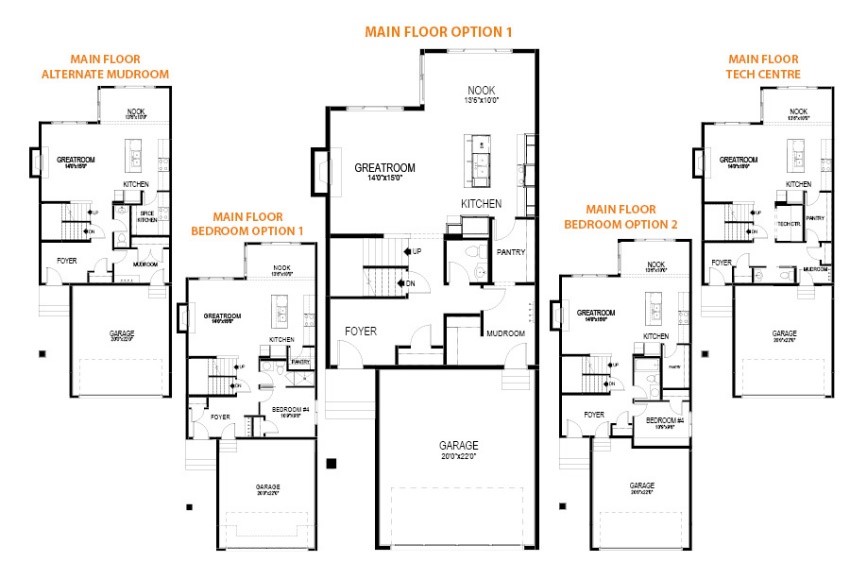 Next up in the homebuilding process, each homebuyer sits down with our talented Design Consultants for a one-on-one consultation where they can select all their own appliances and interior finishes. Our Design Consultants are expertly trained and are eager to answer any questions customers may have or provide suggestions as to what would look and function the best.
Seton Paired Homes Interior Selections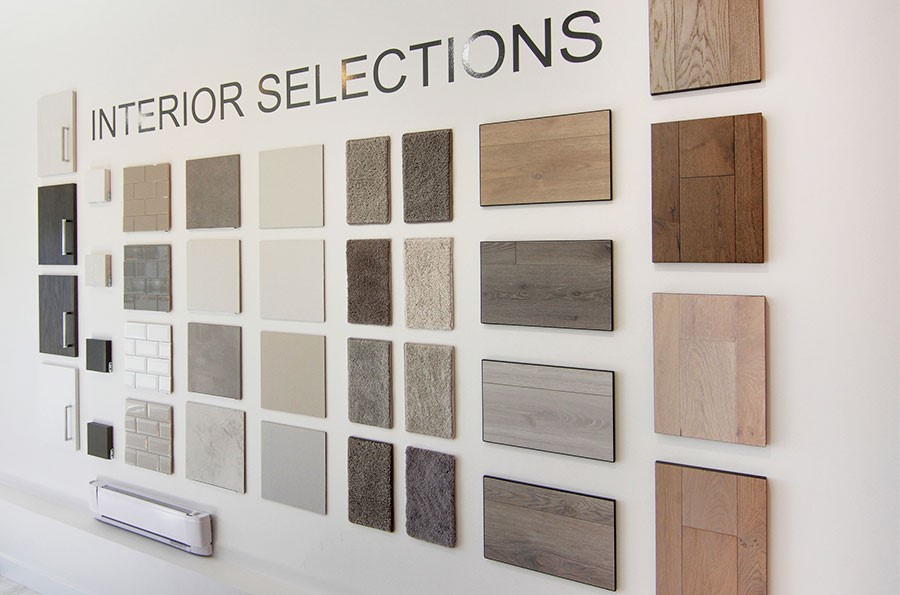 By the time our homebuyers complete all these steps, their home will be unlike any of their neighbours. Although someone on the street may also be building the same model, the chances of both families choosing the exact same floorplan and design finishes are minimal. Every single home that we build at Cedarglen Homes is one-of-a-kind in one way or another, and we are proud to design homes that are perfectly suited for its families. Head into one of our showhomes and start speaking with one of our Area Sales Managers today about beginning your next chapter with Cedarglen Homes.
Have a great weekend!
Cedarglen Marketing