Area Sales Manager in Aspen Spring Estates
Cedarglen Homes is proud to welcome back Megan Pangilinan to our team as one of our Area Sales Managers. Megan brings a wealth of experience to her role with Cedarglen as she has worked in the homebuilding industry for over 20 years. Over time, she has sold a wide variety of home types spanning from multi-family to single-family homes. Through this accumulated experience, she has gained a strong working knowledge of the Calgary new home market to help prepare and educate home buyers. Megan believes that thoroughly guiding home buyers through the process of purchasing a new home is critical to ensuring they are confident in their new home purchase.
When asked what her favourite part of her job is, she stated that she "loves building relationships with customers and being a part of the new home journey." Outside of work, Megan can be found spending time outdoors with her family. She loves finding new adventures with her close ones and dreams of one day going on an African Safari vacation. As a bigtime music lover, Megan found it hard to narrow down what her favourite concert she's been to would be. Keith Urban made it to her top ranks, although she said seeing Adele live in concert is definitely on her bucket list. We are fortunate to have Megan on our team and look forward to seeing all the happy families that she will welcome into Aspen Spring Estates.
FOR MORE INFORMATION, PLEASE CONTACT: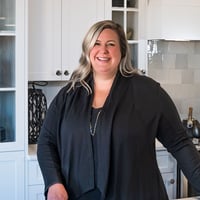 Megan Pangilinan, Area Sales Manager
Megan.Pangilinan@cedarglenhomes.com
587-900-5288