Cedarglen Homes has had the great pleasure of building high-quality homes for Calgarians in West Grove since the beginning of 2017. This highly sought-after community is perfectly situated in the established community of West Springs – just a short ten-kilometer commute to downtown Calgary (and with quick access to the mountains). In the past few years, we have welcomed over 100 different families into their new homes, and it is officially time to open the next – and final - chapter.
We are excited to announce that this weekend we are kicking off the official 'Pre-Sale Launch' of the final phase of homes in West Grove…and we truly have saved the best for last. As the exclusive builder in this remaining phase of the community, Cedarglen Homes would like to introduce you to 'Encore at West Grove Estates.' Encore features 64 brand new lots to choose from, with homes starting in the mid $600's – thus creating the best value in Calgary's West End.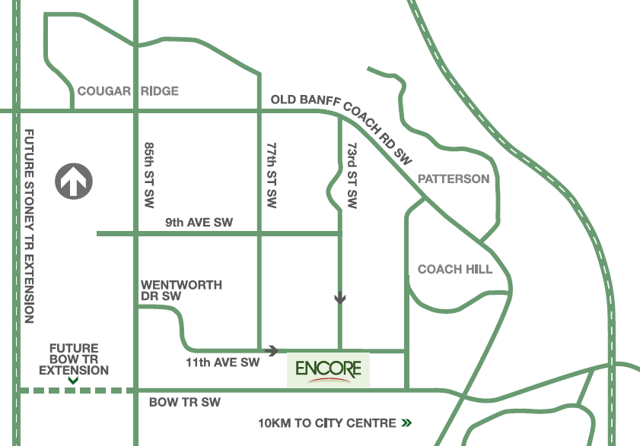 We are excited to build on our success in The Rise and continue to offer an opportunity to build in West Calgary at a great price point. Residents of Encore will receive all the same benefits as those who built in the previous phases, including access to over seven acres of greenspace and proximity to major transportation nodes and local services. This community is also close to many of Calgary's top private schools, making it easy for you to ensure your children can receive top-of-the-line education close to home. There is a great selection of lots in this phase that can accommodate 24' and 26' homes (and a few limited lots that accomodate 28' homes).
Visit our popular three-storey showhome this weekend and chat with our Area Sales Manager Kimberley Holstein about this exciting new phase. Do not miss out on your opportunity to capture the best value in the west and be among the first to claim your perfect lot!
KIMBERLEY HOLSTEIN - AREA SALES MANAGER (Encore West Grove Estates)
7124 11 Avenue SE
Kimberley.Holstein@cedarglenhomes.com
While you do not have to book an appointment just to view the showhome, we encourage you to book an appointment if you would like to guarantee sit-down time with our Area Sales Manager to discuss pricing and lot availability. Please click the button above to schedule an appointment.